Monday:
HEROES, WHAT?!
Tuesday:
( If only I could go back and give my 13-year-old self some advice )
I have no clue why I was in that kind of mood. Just procrastinating from study I think.
Wednesday:
Biochem down, it could have gone better.
While flicking through my Micro textbook I got distracted reading a section on STDs. "Avoid sexual activities with individuals from high-risk groups. These include prostitutes (both male and female), promiscuous homosexual men, BISEXUAL INDIVIDUALS, and intravenous drug users..." WHAT the FUCK? Hi, I'm a virgin, and if you have sex with me you should have a blood test for venereal diseases!
Also spent rather too much time drawing in every blank space on my notes rather than reading them. Well, band boys are rather more interesting than the regulation of internal pH in acid conditions XD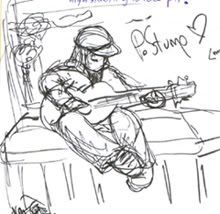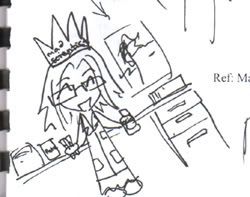 Thursday:
Unfortunately yesterday's study method carried over all too well to the Micro exam... The paper's rather covered in doodles, and a few questions were utter mysteries to me. Oops? Think I did okay despite skipping anything to do with antibiotics. And that bit on pH would have been useful after all. Also, finally drew a half-decent looking Gerard (or I thought it looked decent when I had nothing to compare it with, really isn't very good).
Friday:
Wow, I'm such a fuck-up. I was utterly off-track in one of my Genetics essays. I'm gonna blame it on the question being so non-specific that I really didn't know what they were asking about.
Anyway, it's all over now! Three weeks' holiday, yayes! Though I already have more things on my to-do list than I have available days D: