steffish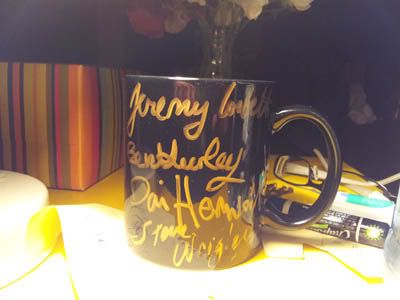 The reason for my trip to Hamilton this weekend was to go watch 7 Days Live with my sister and a couple of her friends. It was a really good night - plenty of laugh-out-loud moments!
Also, the most publically embarrassing point in my life so far! On the regular TV version of 7 Days they have a segment called 'My kid could draw that', where they have children from a primary school draw pictures based on news stories, then the teams try and guess what the picture is about. So during intermission we audience members had a chance to choose one of two stories to draw a picture of, which they then chose two of to use in the show. And mine was one of them XD
I had a) had a couple of wines before I drew my picture, and
b) only half-read the story because there was a bit of a crowd around the counter they were left on.
So sitting up on the stage while the comedians mocked my drawing, then having to explain the story of which I could hardly remember any of the important points, was ridiculously embarrassing.
But hey, I won a signed 7 Days mug out of it :D